Nurses will no longer be unsung heroes. It's time to recognise nurses who spent a lifetime serving humanity.
Honouring the miracle workers who save lives every day.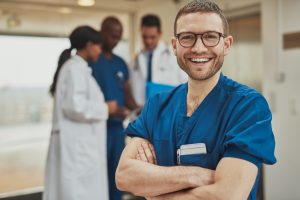 To recognise the phenomenal contribution of nurses to humanity, Aster DM Healthcare has launched the Aster Guardians Global Nursing Award on International Nurses Day 2021. The winner will be getting a prize money of 250,000 USD, and leaders of the healthcare fraternity will honour the nurses from different parts of the world on the global platform.
It's time for you, the unsung heroes of healthcare, to shine under the spotlight. Aster Guardians Global Nursing Award started receiving the applications. Hurry, apply now or nominate a nurse you know.
The First Prize of the Aster Guardians Award will be conferred with US $ 250,000
Apart from the First Prize winner, the 9 finalists will also be presented with monetary prize and awards.
ABOUT ASTER DM HEALTHCARE
Aster DM Healthcare is one of the largest private global healthcare service providers with 366 total healthcare facilities, including 26 hospitals, 115 clinics, and 225 pharmacies in 7 countries. Currently, one of the largest and fastest-growing conglomerates in the MENA region, Aster DM Healthcare covers the full spectrum of healthcare services.
Aster Guardians Awards invites nurses from across the world to submit their applications for the award on the website.
Submit the application by clicking the 'Apply Now' button on this website or nominate a nurse by clicking the 'Nominate a Nurse' button above.
The Award will follow a stringent multi-round review process by a third-party external agency and an independent jury comprising well-known international figures.
VENUE
The Inaugural Aster Guardians will be hosted in Dubai, on International Nurses Day, 12th May 2022.