"Nurses form the backbone of healthcare and play the most critical role in patient care.They are the real guardians of the patients and aid the entire recovery process.They put their patients before their families and loved ones to fulfil their duty.Through Aster Guardians Global Nursing Award, we aim to bring their sacrifices and commitment to light and celebrate them globally."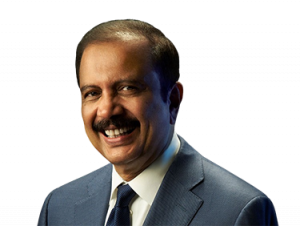 Aster Guardians Global Nursing Award was launched on 12th May 2021 (International Nurses Day). The goal was to recognize the phenomenal contribution of nurses to the healthcare delivery system globally. They play a pivotal role and are the backbone of medical care as they work under tremendous pressure with huge commitment. This has been proven undoubtedly with their effort during the COVID 19 pandemic.
About Aster DM Healthcare
From a single medical centre to a performance-driven healthcare enterprise spread across more than 366 medical establishments, including 27 hospitals, 115 clinics and 225 pharmacies in 7 countries and growing, Aster DM Healthcare has transitioned into being the leading healthcare authority across the Middle East and India.
Currently one of the largest and fastest-growing conglomerates in the MENA region, Aster DM Healthcare covers the full spectrum of healthcare services. An expansive portfolio includes hospitals and clinics, pharmacies, diagnostic centres, educational institutions, healthcare management and healthcare support systems.
Headquartered in Dubai, the Aster DM network now encompasses more than 21,338 employees, 2887+ doctors with JCI accredited clinics and diagnostic centres.
Never content to rest on its laurels, Aster DM Healthcare is constantly seeking opportunities to set new yardsticks with advanced developments. With many more innovative and ambitious initiatives, Aster DM Healthcare has radically catalysed the healthcare revolution across Middle East, India and the Far East.
Each of the Group's verticals is a symbol of distinction, driven by the commitment to build a healthier tomorrow and to take healthcare to the next level of excellence