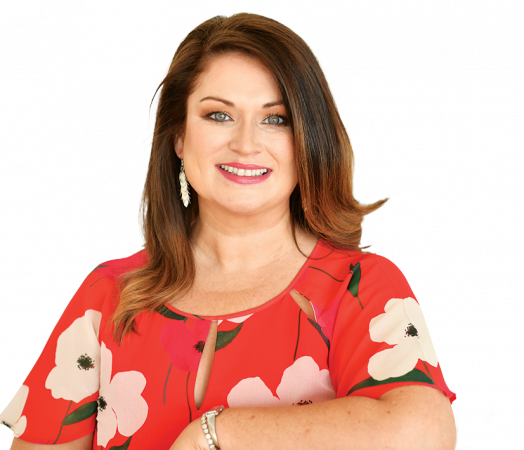 OakTree Mentoring
United Arab Emirates
Cathy Cribben-Pearse is a nursing leader with over 20 years of experience in the field. She has worked in the NHS London, Ireland, and most recently as a Director of Nursing Quality, Patient Safety, and Accreditation at Cleveland Clinic Abu Dhabi, one of the leading hospitals in the United Arab Emirates. During the pandemic, Cathy offered her services as a certified coach pro bono online to nurses and midwives who needed supportive counsel during these challenging times. She identified a need gap and soon nurses from all over the world were reaching out to access this opportunity.
Cathy recently received the 2022 Mentoring Award from EMCC Global Award for her efforts in identifying a significant gap in the healthcare, nursing, and midwifery professions regarding providing support, sharing knowledge, and leadership across borders.
Cathy's main objective with OakTree Mentoring is to connect nurses and midwives at all levels in their careers, around the globe, through mentorship. One area of particular interest is introducing mentorship early on in the profession, especially within early tenured (1-5 years) and mid tenured (6-10 years) when nurses are at a higher risk of leaving their roles, as per the McKinsey survey. Based on her experience, Cathy founded OakTree Mentoring, a program designed to build a global mentoring community for nurses and midwives. She brought on board 200 nurses and midwives from around the world, and within six months, the program was accredited by EMCC Global. Additionally, Cathy regularly speaks to children in schools as part of a mentorship program to inspire and encourage them and to consider a career in nursing.
Cathy's leadership style is based on her openness, drive to inspire others, and caring nature. She provides a safe space for nurses to find their own answers while being supported. Her leadership style has been impactful to many, and her mentee Amanda said, "The experience with Cathy has been a journey of change and growth. When I started, my target was to improve my leadership skills, however, I ended up developing myself as a whole person. It's never too late to change your life, Cathy has given me the safe space to achieve this. I am so grateful."
Cathy's passion for the nursing profession led her to resign from her Director of Nursing role to establish OakTree Mentoring. She envisions OakTree Mentoring mentors becoming ambassadors for nursing and midwifery, speaking to children in schools, sharing their knowledge and experiences from this great profession to inspire children to join this wonderful profession. OakTree will sponsor children from challenged backgrounds with scholarships and mentorship, supporting their journey through the profession. Cathy self-funded this ambitious program, driving the vision and bringing others on the journey.
As a nursing leader internationally, Cathy's passion is to provide the best care to patients while having a sense of belonging, pride, and connection with a purpose of service. Her nursing career has been marked with many successful start-ups, including the first high dependency unit in the NHS for pregnant women with other clinical conditions, the first private colposcopy clinic in Ireland, and being part of the opening of one of the largest healthcare start-ups in the world in Abu Dhabi. As the Director of Nursing Quality, Patient Safety, and Accreditation at Cleveland Clinic Abu Dhabi, she oversaw the successful accreditation achievement of "Magnet," the first hospital in the UAE to achieve the greatest nursing accolade in the world.