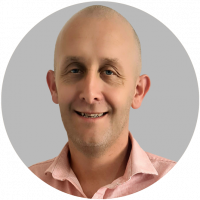 A mental health nurse and a nurse practitioner by profession, Matthew has made innumerable contributions to public health systems, utilising trauma-informed & recovery-oriented approaches. His work has been recognized by the SA Minister of Health and Substance Misuse and he is a consultant to the New Zealand Ministry of Health & the NHS UK.
He integrated his personal journey of recovering from schizophrenia into transforming the experience of being treated in the mental health care system. He was awarded the Australian Mental Health Nurse of the Year in 2017. He is the director of the Humane Clinic, which is a private practice specializing in psychotherapy. Through the clinic, he has raised over $200,000 to support the Just Listening Community, which is a cost-effective alternative for people in distress.
He has been a keynote presenter at various industry conferences and has published many works explaining a patient's human rights. As a leading thinker, exceptional educator, and advocate, he has impacted patients and peers alike and has revolutionized mental health care systems around the globe.
Learn about a day in the life of Nurse Matthew here.